About us – Mobiframe!
All products offered by MOBIFRAME are entirely manufactured in our company.
They were designed by our engineering department and tested in our laboratory.
Approvals and Test reports are confirmed by well known institutions such as TUV, IDIADA, PIMOT.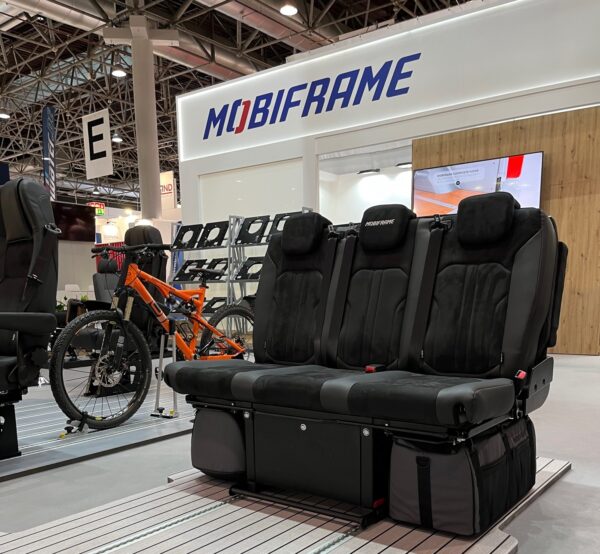 Design office – We design ourselves!
In designing process of  MOBIFRAME's products, we effectively use modern techniques and engineering tools such as a rich set of CAD / CAM softwares, numerical calculation systems MES, 3D scanning and 3D printing.
A well-equipped prototyping room provides designers the opportunity to experiment on real objects.
For vehicle manufacturers – we offer the possibility of adapting MOBIFRAME's products to their vehicles, developing new products according to their guidelines and cooperation and assistance in area of approvals and tests.
Metal production – we produce ourselves!
The production department of the Mobiframe company is equipped with a modern and extensive machine park.
We have the necessary manufacturing technologies making us independent of subcontractors. Also we are able to quickly perform what we have design.
Testing laboratory – safety above all!
The Mobiframe's laboratory is equipped with devices for testing of vehicle bodies in the scope of passive safety.
We are able to verify static and dynamic strength, as well as crashworthiness of structures.
All Mobiframe products are tested and have the necessary certification according to the requirements of national, European and American regulations.